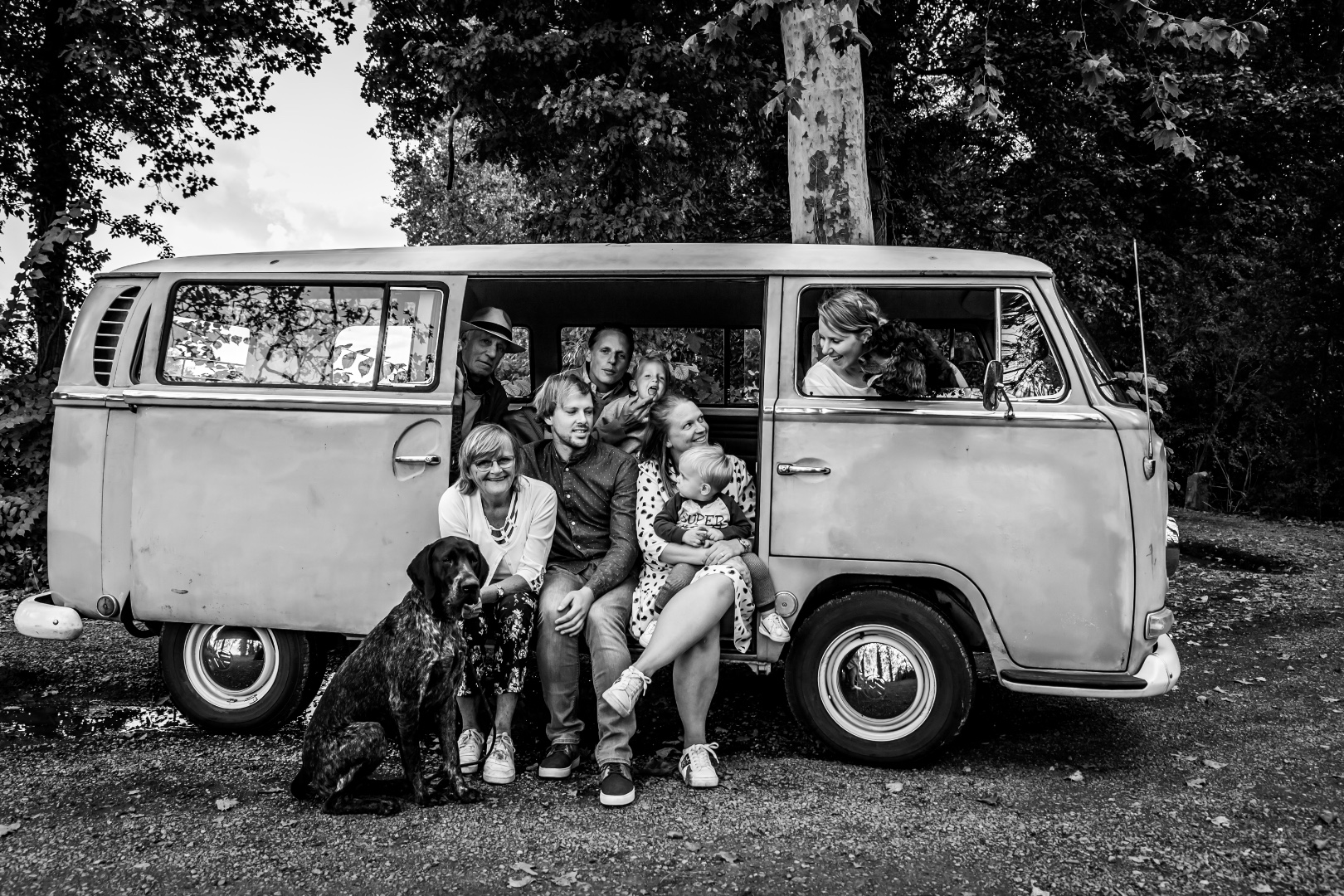 Are you looking for a bus with character, then this is for you.
The bus is still in its original state and has a beautiful savannah beige color with a white roof. No holes, no dents, a very beautiful and original bus for its age, as you hardly see them anymore. This bus was originally from California USA, which means that the bodywork has been preserved in very good condition.
In 1968, the year of student protests in Paris and also the peak of the American influence in the Vietnam war, this was a turbulent time for this Hippie.
Inside the bus is equipped with new seats, new  door panels and headlining a. The bus has a radio with CD / USB connection (in the glove compartment). Two seats in the front and a large sofa at the back. In total, a maximum of 7 people can ride on the bus (6 + 1 driver)
This bus can be rented for a trip in the region, a photo shoot, a wedding, a picnic or original transport to / from a party.
Book now
Technische specs
year 1968
walk-through model
7 seats (6 + 1 driver)
1600cc single port engine
radio cd / usb
Prices
Prices
Day:                                 €250 excl VAT / €302,5 incl VAT
wedding package:           €390 excl VAT / €471,9 incl VAT
Day rental from 08.30u till 22u same day. In this formula 100km are included in the rental.
Wedding package pickup on the day before the wedding, return on the day after. 200km are included in the rental.
Additional km's are charged at 0,83€ ex vat per km driven.
If you would like to rent this bus for a longer period, please contact us and we will make a tailored estimate.
Delivery at the wedding/event  is also possible at extra cost, please contact us for terms and conditions.
Options
Cleaning €50 excl VAT €60,5 incl VAT